ALASKA 2023




FLYFISHING – KVICHAK RIVER
Near Lake Iliamna
This 5-star lodge has everything to offer. First class accommodation in cabins, with kitchen, living room and bathroom. All meals served and there is even a Happy Hour in the middle of the wilderness!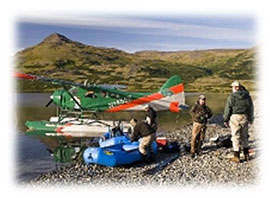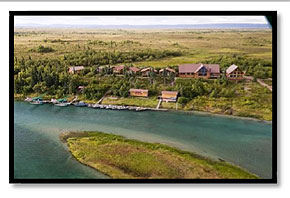 The kitchen is open 24 hours. And, if weather and day light permit, you can fish 24 hours. Dream of every fishermen.
Fly from Anchoby DC 3 to the lodge. This alone is a great adventure. No security, no weight problem. Fish for King salmon, Reds, Silver, Rainbow trout and Arctic Char. Great area for fly fishing. By floatplane to different fishing areas!
Price per person from Anchorage: 2 ½ days of fishing, 2 nights at the lodge; Friday - Sunday: $4,010.-
At the lodge: 4 ½ days; Sunday – Friday: $ 6,986.
Included: all transfers; flight from Anchorage to the lodge at Kvichak River - 4 miles from Lake Iliamna; Guided fishing; all meals; 1 night in Anchorage.

Not included: gratuities at the lodge; fishing license;
King salmon