ALASKA 2023



Anchorage
Day 1: Arrive in Anchorage. Meet & greet at the airport. Transfer to overnight.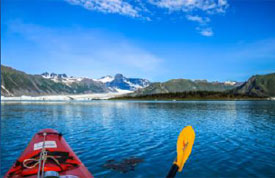 Homer
Day 2.: We drive from Anchorage to Homer. Along the Turnagain Arm. Watch out for whales and Dall sheep. 3 nights in Homer in Chalets with a view of the Ocean and the Glacier.
Homer
Day 3: By watertaxi to the Island. The guided Daytour starts here.
Homer
Day 4: Daytour to Seldovia. A village which can only be reached by small plane or boat. By boat to Seldovia. Return by small plane.
Duderanch - Horsebackriding
Day 5 - 7: 3 nights / 3 days at the Ranch with daily excursion. Western Style.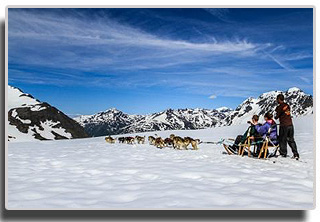 Girdwood - Alyeska
Day 8: We leave the Kenai Peninsula behind and drive to Portage where we start another adventure. By train, the Alaska railroad to Spencer Glacier. This glacier can only be reached by train. Continue then raftingtour which will take you close to the icebergs and continue down the river where the train will pick you up in the middle of the wilderness to take you back to Portage. Transfer to Girdwood to overnight.
Alyeska
Day 9: By fourwheeler through the wilderness. Transfer to overnight in Girdwood.
Anchorage
Days 10.: Transfer to Anchorage to the airport for the flight back home or continue on one of our other tours.
Minimum 2 people – Maximum 6 people:
Price per person from Anchorage, Double occupancy - starting: US Dollar $ 4,638.
Dates: A: June 14 – 23 B: August 13 – 22.
Included: All transfers. All Accommodations including breakfast. Activities as mentioned. Guided tours included.
Not included: All meals except breakfast. Optional tours.