ALASKA 2023



By Alaska Railroad through Alaska!
After your first night in Anchorage, board the Alaska Railroad for Seward and the KenaiPeninsula. Boat through the Gulf of Alaska to Kenai Fjords National Park. Witness sea lions, eagles, puffins and the occasional whale and dolphin.Next, board the Alaska Railroad again for Whittier and a breathtaking cruise through Prince William Sound and more Alaska-sized ice cubes (glaciers).Head north to Talkeetna for a flight over Mt. Denali with glacier landing. Continue to Denali National Park and then to Fairbanks.Depart from Fairbanks to home or continue on to one of our other Alaska Adventure!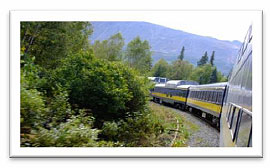 Anchorage
Day 1: Arrive in Anchorage. Transfer to accommodation.
Seward/Kenai Fjorde
Day 2: By train from Anchorage to Seward. By boat through the Gulf of Alaska and the Kenai Fjord. Sea otter, Sea lion, Eagle, Puffin can be seen on this tour. Watch out for Whales and Dolphins. Lunch will be served on the boat. Overnight in Seward.
Seward/Anchorage
Day 3: Optional tour: Guided tour to Exit glacier.Optional: Visit the town and Sea Life Center. By train back to Anchorage. Transfer to accommodation.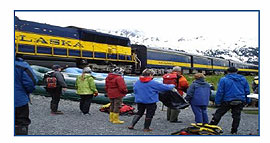 Spencer Glacier/Rafting Trip
Day 4: By train to Spencer glacier. Rafting tour at Spencer glacier and the River. Lunch will be served. Return by Train to Girdwood to overnight.
Alyeska / Alaska's Skiarea
Day 5: Tour optional: by helicopter to the glacier. The huskies are waiting. Take a ride on the sled and be your own musher.The area is great for hiking and walking. Restaurant is on top of the mountain. You can get there by lift. Overnight in Girdwood.
Prince William Sound/Glacier world
Day 6: By train to Whittier. Continue by boat with an Alaska glacier tour through the Prince William Sound. A breathtaking adventure. Return by train back to Anchorage. Overnight.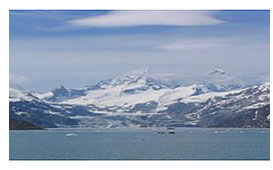 Anchorage
Day 7: Day on your own in Anchorage. Visit the museum, the shops. Tours optional: Fly-out bearviewing. Fly-out fishing. Guided day tour to the Matanuska Valley. Alaska's Farmland-visit the Hatcher Pass and the goldmine.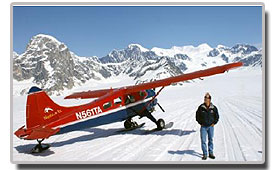 Talkeetna
Day 8: Trainride to Talkeetna. Transfer to the airport. Flight over Denali National Park and Mt. Denali with glacier landing. Overnight in Talkeetna.
Denali
Day 9: By train to Denali.The rest of the day on your own. Overnight outside of Denali park.
Denalipark
Day 10: By bus through the park. It will take 8 hours. Watch out for caribou, moose, bears. Continue by train to Fairbanks. 2 nights.
Fairbanks
Day 11: A day in Fairbanks. Optional tours: by Sternwheeler in the Nenana River, City tour, Chena Hot Springs.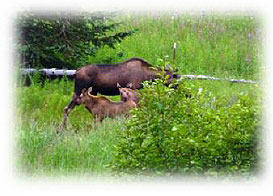 End of the tour
Day 12: Transfer to airport. Flight back home from Fairbanks.Or continue on one of our other tours.
Price per person, double occupancy, from Anchorage - starting: $ 4,860

Dates: Anytime between May 25 - August 29.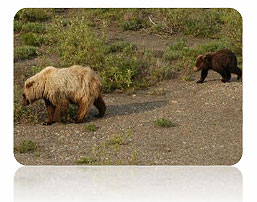 Included:
All accommodations. Train rides and transfers as mentioned.Tours as mentioned.
Not included:
Some meals and all optional tours.