ALASKA 2023




Alaska's Highlights


A 10 day guided tour. Small groups up to 8.

Spend your first day enjoying the sites and sounds of Alaska's largest city – Anchorage, before driving south to the Kenai Peninsula. Watch for Dall sheep and Beluga whales along the way.
By Mini bus to Whittier where we take a glacier cruise through Prince William Sound before heading to Girdwood an Alaskan town at the foot of Mount Alyeska. While in Girdwood, take an optional helicopter excursion to a nearby glacier and actually drive your own dog team right there at the glacier.
Spend two nights in the artsy fishing town of Homer. Day tours out of Homer include bear viewing in Katmai National Park.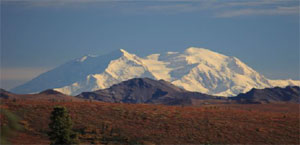 Anchorage
Day 1: Arrive in Anchorage. Meet and greet at the airport. Transfer to accommodation in Anchorage.
Anchorage - Girdwood
Day 2: We drive to Girdwood - Alyeska along the Turnagain Arm. Visit the Big Game, where you see bears, caribous, musk-ox, buffelos, moose and many other Alaska animals. Transfer to overnight in Girdwood at the Resort.
Prince William Sound
Day 3: From Girdwood to Whittier. Continue by boat and witness the calving glaciers of Prince William Sound. Sea otter, sea lion, bald eagle and seals can also be seen on this tour. Return to Girdwood to overnight. Lunch will be served on board.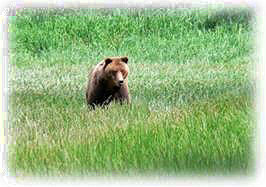 Spencer Glacier – Rafting tour
Day 4: Transfer from Girdwood to Portage. Continue by Train, the Alaska Railroad to the Spencer glacier. This glacier can only be reached by train. This is not wild water rafting, the guides are very experienced and will guide you on the lake in front of the glacier. Then continue on the river. You board the train in the middle of the wilderness. Transfer to accommodation in Girdwood.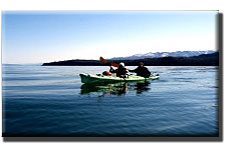 Kenai Peninsula and Homer
Day 5: Today we drive to Homer. Along the Kenai Peninsula. On the way we visit the Russian Orth. Church in Ninilchick. If weather permits, Picnic on the h.In Homer. Visit the Marine Wildlife Museum. 3 nights in Homer.
Bear viewing – Katmai National Park
Day 6: Guided day tour to the bear country. By small plane to the coast of Katmai. We then continue on foot to get closer to the Grizzlies. An unforgettable adventure. We will provide the Rubber boots. Bring warm socks,
Homer
Day 7: Visit Seldovia. A village, which can only be reached by small plane or boat. The boat ride will take us to an island where Thousands of birds are nesting. Continue to the village and then return in the afternoon by plane to Homer.
Homer - Anchorage
Day 8: Flight from Homer to Anchorage. Transfer to overnight. The rest of the day on your own.
Talkeetna
Day 9: Daytour to Talkeetna. Flight over Mt. Denali with glacier landing. Visit the quaint village of Talkeetna.
Anchorage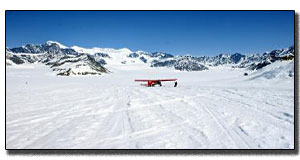 Day 10: Transfer to the airport for flight home or continue with another tour. We also recommend spending time at the Wilderness Lodges. By float plane to the wilderness. Several possibilities are available. If interested – please let us know.
Price per person, double occupancy, from Anchorage - starting: $ 5,886.--
Single occupancy / Traveller - starting : $ 7,286.-- Minimum: 3.
Dates: Tour I: -9. - 18. Juni; Tour II: 5. – 14. Juli; Tour II: 24. August - 2. September
Included: All transfers. All accommodations.Flight over Mt. Denali with glacier landing. Boat tour through Prince William Sound with lunch. Bearviewing – flight from Homer. Rafting tour to Spencer Glacier.
Not included: Meals. Optional tours and activities. Fishing license. Flight to and from home to Anchorage.