ALASKA 2023
By "Harley" through Alaska.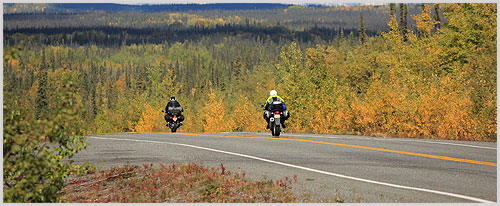 Many dream about – driving the Harley through Alaska
Let your dreams come true!
.
There are 2 possibilities!
Tour 1: Drive with a friend/a buddy – tour below.
Tour 2: 4 –8 people – 1 guide who is driving the motor home.
Anchorage/Matanuska Valley
Day 1: Arrive in Anchorage. We will meet you at the airport. Transfer to overnight.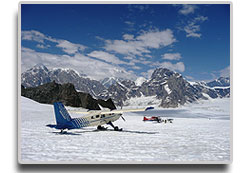 Matanuska Valley/ Talkeetna
Day 2: By Harley through Alaska. Start in Anchorage and drive to Matanuska Valley. Visit Eklutna, the Indian cemetery. About 45 minutes drive. Continue to Talkeetna. Overnight in cabins.
Talkeetna/ Denali
Day 3: In the morning flight over Mt. Denali with Glacier landing.Continue north to Denali National Park. Overnight in cabins.
Denali/Fairbanks
Day 4: By bus through Denali park. Watch out for moose, bears, caribous and wolf. Continue in the afternoon to Fairbanks to overnight.
Glennallen/Matanuska Valley
Day 5: Along the Richardson Highway to Glennallen. Visit North Pole with Santa Claus House. Gas up in Glennallen – we don't have to many gas stations. Continue Glennallen Highway to overnight in cabins near the Matanuska glacier.
Matanuska Valley/Gletscher
Day 6: Optional tours: Guided hiking tour on the glacier.
Seward
Day 7: Continue the Glennallen Highway to Anchorage and on to the Kenai Peninsula. Along the Turnagain Arm, one of the most scenic roads of Alaska. Watch out for Dall sheep and whales. Stay 2 nights in Seward. These cabins are next to a creek where the silver salmon run in August.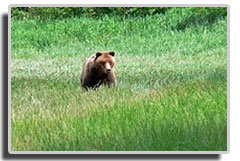 Seward
Day 8: Boat tour through the Golf of Alaska and the Kenai Fjord. Sea lion, sea otter, bald eagle can be seen on this tour.
Soldotna/Kenai River
Day 9: Drive to exit glacier. Along the Kenai Peninsula to Soldotna. Overnight in Soldotna in cabins which are right on the Kenai River. If you want to fish, here is the possibility. Even all night long! B-B-Q is available and can be grilled and eaten right away.
Homer
Day 10: Continue on HY 1 all the way to Homer. Take a walk on the beach in Ninilchick and in Anchor Point. 2 nights in Homer.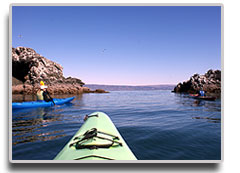 Homer
Day 11: Optional tours:
Bear viewing to the coast of Katmai

Seldovia

Halibut fishin

Guided kayak tour.
Anchorage
Day 12: Drive back to Anchorage. Visit Alyeska, Alaska's Ski area. Here are several optional tours available. By helicopter to the glacier. The huskies waiting for you. Take a sled dog ride and be your own musher. An unforgettable adventure. 2 nights in Anchorage.
Anchorage
Day 13: A day in Anchorage. Return the Harley.
End of tour
Day 14: Transfer to the airport.
Inquire if interestet in the tour.
Tour 2 is possible between Juni 2nd and Juli 15th. The guide will prepare picnic, lunch and snacks on the way.